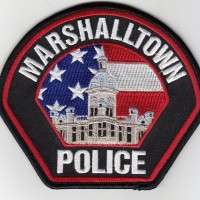 The name of the victim in an accident that took place back on Saturday morning in Marshalltown has been made known.
34 year old Nicole "Nikki" Kluck was killed when her vehicle struck a tree on North Fourth Avenue in Marshalltown around four o'clock in the morning time.
Kluck had worked for Zeno`s Pizza for several years in fact her in laws Terry and Jan owned Zeno`s for a good long time before selling the business.
According to a Marshalltown Police accident report Kluck was ejected from the vehicle.
Funeral arrangements are pending.
Zeno's was closed Saturday night as a result.