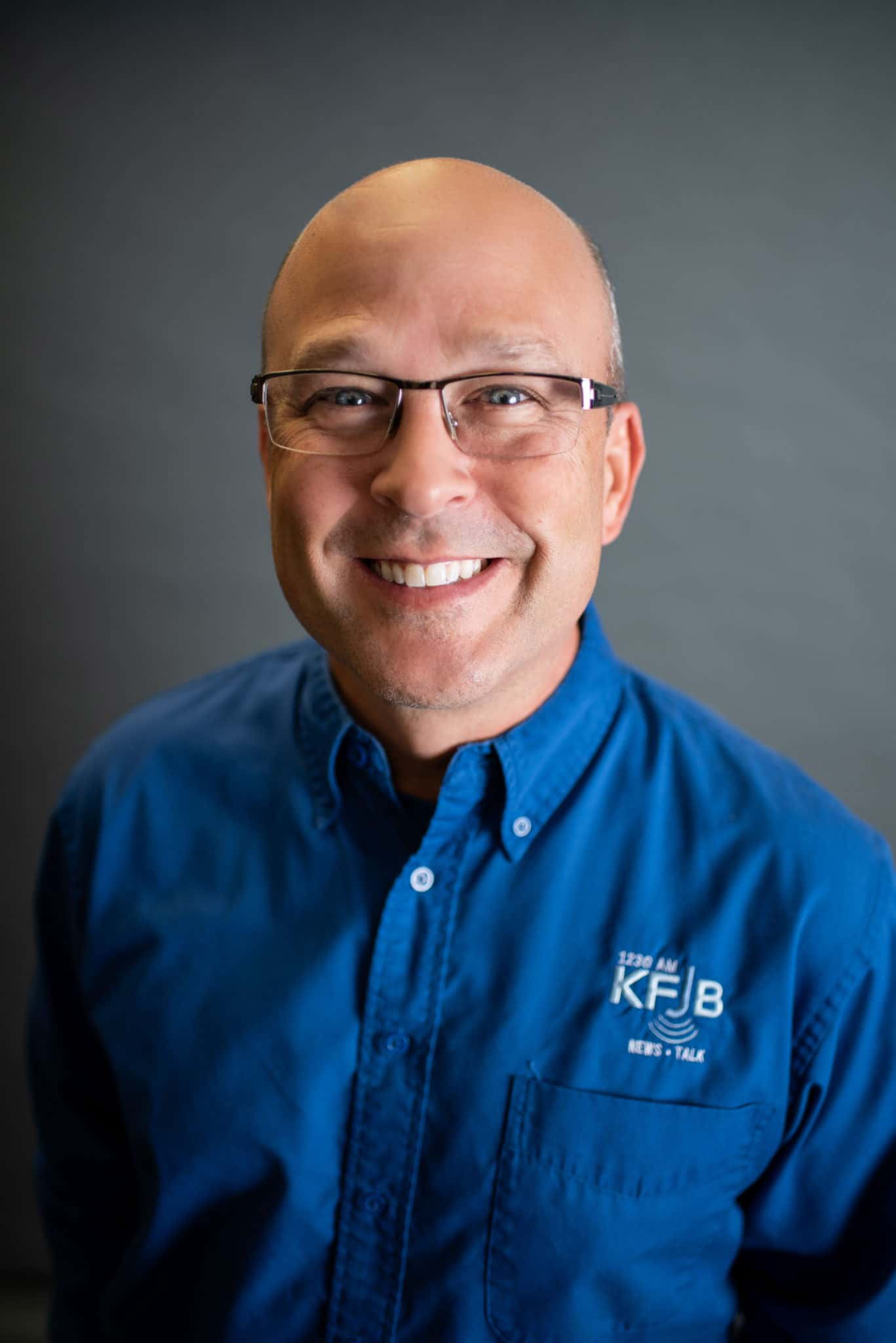 Kyle Martin was born into a radio family. His father, Charley Martin, began at KSO radio in Des Moines in the early 60's before moving to Denver Colorado at KHOW radio. 
​In 1985 Kyle enrolled in Drake University's school of Journalism and Mass Communication. While at Drake he began working at KIOA 940 radio in Des Moines. Taking a full load of classes and working overnights at KIOA was quite a challenge.
​He graduated from Drake in 1989. In October of 1990, KIOA began broadcasting on the FM dial with an all new lineup that included Kyle on overnights as "The Midnight Rambler".
​In 1993, Kyle moved to afternoons at top 40 KCCQ in Ames. He continued there until 1995 where he moved to mornings/program director at a new music station in Grinnell/Newton called KRTI. In 1997, an oldies/classic rock format called Kyle back to Ames at a brand new station called KLRX(Clear 96.1). In 2002, he had an opportunity to return to an oldies format at KBIZ in Ottumwa.  Eventually KBIZ switched to a news/talk format.  News Talk was a new challenge for Kyle, he actually had to use his journalism degree.
In 2017, Kyle was inducted into the Iowa Rock and Roll Hall of Fame as a disc jockey.
Since 2004, Kyle has hosted the morning show at KFJB.  Kyle is married to Amy and has 3 daughters, Peyton, Abby and Grace.  He is also a proud grandpa to granddaughter Kiyah.
Name:  Kyle Martin
Born:   10/3/66
Age:   53
Sister:  No
Pets:  George the dog
Started at KFJB/KIX 101.1:  February 2004
One thing I could not live without:  Music
Worst job ever:  Don't know, I've never had another job other than radio
Favorite TV Show:  Seinfeld
If you weren't in radio, what would you be?  Batman
Favorite Vacation Spot:  Savannah, Georgia
Guilty Pleasure:  Peanuts
Name one bad habit:  biting my fingernails
Biggest Pet Peeve:  People who are late
What was one of your most memorable radio moments:  Introducing the Beach Boys at a concert
Favorite food:  Anything Mexican
What movie do you have to watch if you see it on TV:  Wyatt Earp with Kevin Costner
Coke or Pepsi:  Diet Pepsi
Favorite song:  True Love Ways by Buddy Holly
If you could meet one person, who would it be: 
Celebrity Crushes:  Olivia Newton-John
Favorite Month Of The Year:  October
Is the glass half full or half empty:  Unfortunately the older I get-half empty
Dream car:  '66 Corvette
The world would not be the same without what? My family