The investigation continues this morning into the shooting that left three people hospitalized.
The shooting happened early yesterday morning in the 400 block of Melody Lane. Marshalltown Police Chief Mike Tupper
22 –year old Trevion Hardin is facing multiple charges, including three counts of attempt to commit murder.
The victims, all from Marshalltown, have been identified as;
26-year old Devonte' Allen Brooks,
21-year old Selena Ericka Quezada,
and 23-year old Alrenae Day Winfrey.
No updates on the trio's conditions are available at this time.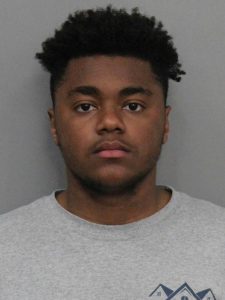 Hardin