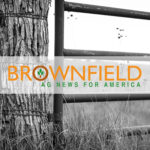 The courts have approved the sale of Borden to a private

equity firm and one of its investors.

Borden released a statement Friday saying Capitol Peak Partners and

their affiliates will acquire substantially all Borden assets, and Capitol Peak

Partners will be the majority owner of the new company with existing lender KKR

holding minority ownership.
Borden CEO Tony Sarsam says despite being in the midst of

Chapter 11 and a global pandemic, they managed to generate positive cash flow,

grow their customer footprint and maintain an uninterrupted food supply.