Larry "Lash" Larrew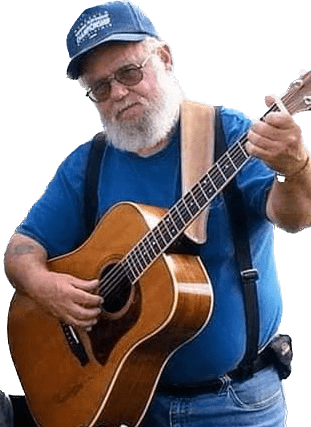 January 15, 1946 – April 29, 2023
Lawrence David Larrew, fondly known as "Larry" or "Lash," aged 77, of Kansas City, Missouri, passed away at home on Saturday, April 29, 2023. Born on January 15, 1946, in Boone, Iowa, he was the cherished son of Clarence and Darlene Eckley Larrew.
Larry joined the US Navy in 1963 and served as an Engineman on the USS Cree and USS Hitchiti during the Vietnam War. After dedicating four years to his military service, he married Carolyn Petrie in 1969. The couple settled in Marshalltown, Iowa, where they raised two wonderful children. Though their marriage ended in divorce, Larry went on to enjoy a successful 30-year career as a Diesel Mechanic for the Chicago Northwestern / Union Pacific Railroad. He ultimately retired in 2010, leaving behind a legacy of hard work and dedication.
Larry's passions in life included playing the guitar, attending bluegrass festivals, cheering for Cyclone football, fishing, pheasant hunting, and indulging in Kansas City BBQ. Above all, nothing brought him more joy than the time spent with his loved ones. In 1995, he found true happiness when he met Mary Ingram, the love of his life. The couple shared over 27 blissful years together and tied the knot in 2018.
Larry is survived by his wife, Mary Ingram of Kansas City, Missouri; daughter BilliJo (Tom) Holmes of Stanhope, Iowa; son David Larrew of Marshalltown, Iowa; granddaughter Brandy Holmes of Oceanside, California; grandson David Holmes of Stanhope, Iowa; great-granddaughter Kali Holmes of Stanhope, Iowa; brothers Pat (Charlene) Larrew of Pittsburgh, Pennsylvania, and Danny (Jane) Larrew of Denver, Colorado; as well as numerous nieces, nephews, other relatives, and friends.
He was preceded in death by his parents, Clarence and Darlene Larrew; sisters Sandy Gay, Connie Silva Larrew, and Lynnie Hernandez; and brothers Kevin Larrew, Mike Larrew, and Jay Larrew.
Larry's memory will forever be cherished by all who had the privilege of knowing and loving him. His presence will be deeply missed, but his legacy will continue to live on.
Family and friends are invited to pay their respects during the visitation on Wednesday, May 3, 2023, from 1:00 PM at Schroeder-Stark-Welin Funeral Home, located at 609 7th St, Boone, IA 50036. The funeral service to honor and celebrate Larry's life will follow at 2:00 PM. Interment will be at Linwood Park Cemetery in Boone with full Military Honors provided by the Boone Veterans Council.
In lieu of flowers, memorials can be sent to the Veterans Administration.
Schroeder-Stark-Welin Funeral Home, 515-432-4550.