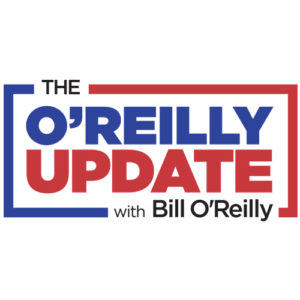 Bill O'Reilly Update
Real News. No Spin.
Still Looking Out For You.
Americans need real reporting, honest analysis, and straight talk now more than ever before. That's why Bill O'Reilly is back with his daily radio feature, The O'Reilly Update.
Tune in each weekday at 12:30pm to KFJB as Bill tackles the biggest breaking news and delivers his signature "No Spin" analysis of the people and stories that make America great.
Join Bill as he dives into the issues that impact us all in the bold, fresh was only he can deliver.
Anonymous sources and phony stories dominate today's news cycle – not on O'Reilly's watch. The main stream media simply won't tell people the truth…. Bill will.
Facebook: https://www.facebook.com/billoreillyofficial
Twitter: https://twitter.com/billoreilly
Instagram: https://www.instagram.com/billoreilly/
YouTube: https://www.youtube.com/c/BillOReillyNSN