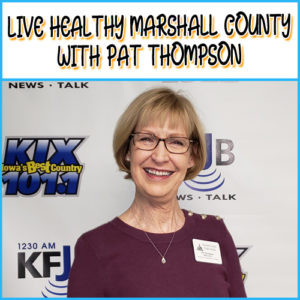 Live Healthy Marshall County With Pat Thompson | 8:35am – 9am
Tune into KFJB every Tuesday morning at 8:35am for Live Healthy Marshall County.
Pat Thompson – Marshall County Public Health Director & RN – will be your host for this informative program that focuses on timely discussions of health care issues effecting us all.
Guests from the healthcare field & various safety organization will also join Pat.