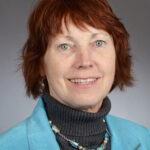 The chair of the Minnesota House Ag and Food, Finance and
Policy Division says both a bonding bill and tax bill are still alive in the
ongoing special session.
Representative Jeanne Poppe of Austin tells Brownfield the Department of Ag's Lab, which provides data and analytics to help protect the state's food supply, is part of the bonding bill.
"So that's something important if we can get a bonding bill and get some support for that.